As a registered charity EDCCA works hard to support people in need and improve their quality of life in Easingwold and District.
We know that there are many people who because of their age or for health reasons rely on the services that we provide such as using the community car scheme to attend a medical appointment or being visited by a friendly volunteer through our Befriending scheme.
Next year marks our 30th anniversary and I am very proud to be leading the organisation at this time. There are many challenges that we face through cuts in public spending and a decrease in funding for organisations like ours in the voluntary sector but there are also opportunities for us too. At the heart of what we do are the volunteers who give up their time freely and without whom we would not be able to provide these services.
We have much to be proud of and I would like to thank you for your continued support.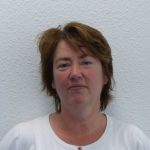 Tina Chamberlain
---
EDCCA have received £4301 from the Co-op Community Fund.
The presentation and took place at the local Easingwold Co-op on Long Street on April 19th. Thanks to all who supported EDCCA and to the Co-op.

---
Easingwold District Community Care Association's (EDCCA), Meals on Wheels Scheme wins Hambleton District Council's Community Award for Services to Older People.
On 24 March 2017 a glittering event was held at The Forum in Northallerton for the Hambleton District Council's Community Award Ceremony to recognise those who work in our communities across the Hambleton district.
Easingwold District Community Care Association's Meals on Wheels Scheme was nominated and won the category "Services for Older People". Helen and Geoff Lambert accepted the award on behalf of Helen Beck, Meals on Wheels Coordinator for EDCCA, and her team of volunteers who deliver the meals.
Clarks Bakers on Long Street, Easingwold prepare the hot, nutritious meals which are then delivered by volunteers to members of the community twice a week. The service provides a hot, two course lunch on Tuesdays and Thursdays every week which not only helps maintain good nutrition but also provides some welcome social contact.
Helen Lambert, on behalf of EDCCA said "It is heart-warming to know that there are so many generous people who give their time freely to improve the well-being of others".
If you would like to find out more about the meals on Wheels Scheme or other services run by EDCCA then please contact our office on 01347 822875 or email info@edcca.org.uk.