As a registered charity EDCCA works hard to support people in need and improve their quality of life in Easingwold and District.
We know that there are many people who because of their age or for health reasons rely on the services that we provide such as using the community car scheme to attend a medical appointment or being visited by a friendly volunteer through our Befriending scheme.
Next year marks our 30th anniversary and I am very proud to be leading the organisation at this time. There are many challenges that we face through cuts in public spending and a decrease in funding for organisations like ours in the voluntary sector but there are also opportunities for us too. At the heart of what we do are the volunteers who give up their time freely and without whom we would not be able to provide these services.
We have much to be proud of and I would like to thank you for your continued support.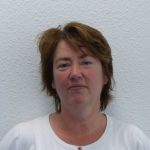 Tina Chamberlain
---