MINIBUS JOURNEYS WITH EDCCA
are currently suspended owing to Covid-19 
DEPART EASINGWOLD MARKET PLACE 10:30am (unless otherwise stated)
The minibus is also available for hire to non-profit making organisations.
Please call us for more information
TO BOOK A PLACE on the MINIBUS CALL 01347 822598 or
Email – carscheme@edcca.org.uk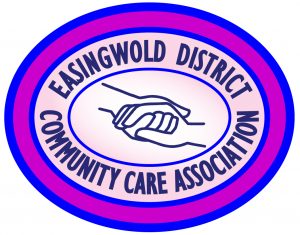 ---
Coronavirus Community Support Fund
Funding from the Coronavirus Community Support Fund, distributed by The National Lottery Community Fund, has helped us to continue to carry on throughout the pandemic delivering shopping, meals on wheels, prescriptions and telephone befriending.
Thanks to the Government for making this possible

---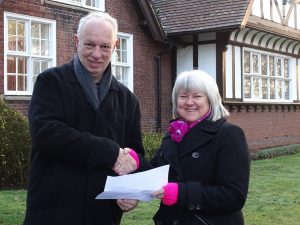 Friends of St Monica's have agreed to fund two projects which will be run and administered by EDCCA.

One – to provide car scheme assistance in the form of pre-arranged daily journeys to and from the York Against Cancer minibus which transports patients to and from the Bexley Unit at St James hospital in Leeds for radiotherapy. This will benefit people in the Easingwold and District Area who find it difficult to make the journey alone. Indeed using the minibus has helped people share their journey with people who are undergoing similar treatments and can support each other. Passengers in our area  will be referred to us by various means including the hospital.
Two – A scheme which will support patients being discharged from St Monica's in the form of up to 6 visits where we will offer practical support whilst the patient is settling back into their home. This will akin to a sitting or befriending type of service and will be tailored according to individual needs. It will complement any health care support and will be very much client led.
"EDCCA is delighted to be given the opportunity to work with Friends of St Monica's in this way and look forward to sharing positive news about making a difference in people's lives over the coming year". 
---
Winter Fuel Allowance
Someone has offered to donate their winter fuel payment to EDCCA as they do not need it. If you are in a similar position please consider donating it to us and we will use the money to support people in our community that do need help. Furthermore, we are now registered for Gift Aid and this can make any donation worth far more.
---